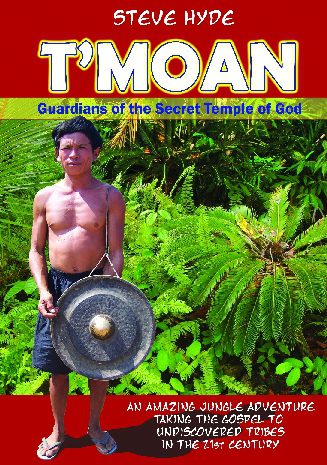 The T'moan are a small tribe of approximately seven hundred people who are one of the most remote ethnic groups in Cambodia's vast jungle. After centuries of isolation, the story of this nomadic tribe is now revealed in the 21st century.
These inhabitants have little knowledge of growing crops, and have previously relied on hunting and gathering food in the jungle. As the jungle is rapidly destroyed, the T'moan have found themeselves confronted with the outside world for the first time.
In 2003, having heard various rumors of this tribes existence, Steve Hyde and his friends began searching for this legendary tribe. They gradually uncovered clues to their location, and finally found the people who call themselves T'moan.
After spending several years learning their culture, language and building a close friendship with the T'moan people, the doors were opened to tell them about Christ. In 2007, nearly the entire tribe accepted Jesus Christ as their Lord and Saviour.
You will be blessed by this amazing story of God's faithfulness, and the willingness and persistence of a few men to follow God's prompting to search for this isolated jungle community.
"T'moan: Guardians of the Secret Temple of God" is available at www.tmoan.com for $3.00 as an e-book download.
More information about the T'moan tribe is also available on the site as well.