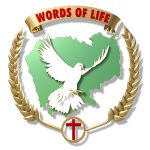 Words of Life Ministries was formed in 1997 primarily for producing Christian literature and church planting in rural areas.  Since 1997 as many as 300 different titles, or books, have been published, including the Khmer Christian Bible.  Millions of pieces of Christian literature have been published, printed and sold across Cambodia.
Imparting Smiles Association was formed about 10 years ago for caring for children which come from difficult backgrounds with no access to education.  Currently, as many as 140 children are at two centers.  They come from various backgrounds including, pastors children who have no access to education, abused children, street children, orphans and abandoned children.
Antioch Institute Cambodia is a church leadership and development school which utilizes a decentralized approach to train leaders in more than two hundred locations across Cambodia.  Antioch Institute has conducted leadership training in all 24 provinces and major town across the entire nation of Cambodia since its inception in 1999.  Thousands of pastors and church leaders have attended and graduated from Antioch Institute training programs which include certificate, diploma and bachelor degree level courses.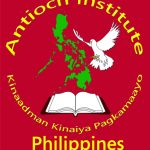 Antioch Institute Philippines is a church leadership and development school started in Mindanao, Philippines in 2007 partnering with multiple tribal associations of churches and ministries. Again, utilizing a decentralized leadership training approach, there are five regional training centers and dozens of smaller training centers in more than twenty-five tribal groups in Mindanao.  Thousands of leaders are enrolled in the school which has seen nearly a thousand graduates in the multi-year program.
Antioch International School is a general education school with a Christian perspective. The first school, with more than three hundred students, is located in Phnom Penh with additional campuses planned in other cities and villages across Cambodia utilizing the decentralized structure of our training programs.  The school seeks to develop exceptional leaders for the future with high quality education.