M
y name is Steve Hyde.  I was born in a very small community in northern Iowa, but my visionary parents took me to the Philippines as a young boy.  I have lived in Asia for most of my life now, and since 1994 have lived in Cambodia.
My whole life is a great adventure and I am constantly driven to find ways to help people reach their full potential, no matter where they live.  I love going in the jungle and anywhere that I can show the love of Jesus to people.
I am the president of Antioch Institute in Cambodia and the Philippines.  I have my degrees from Hardin-Simmons University (BBA) in Abilene, TX, Masters in Missiology from Southwestern Baptist Theological Seminary, MA in Int. Education from Bethany International University in Singapore where I am also a Ph.D. Candidate.  I love to write and inspire people to do more for Christ, so I hope this blog can be an inspiration for others.
Books I have written: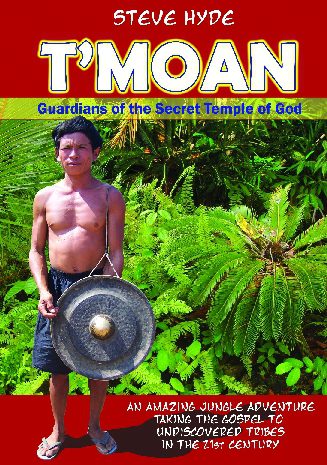 "T'moan: Guardians of the Secret Temple of God" is the story about how after a great jungle adventure in Cambodia a whole tribe came to Christ.  The book is available for download at Amazon.