On the second day of the Children's program the group grew a bunch.  The team from Heights Church from Prescott, AZ was great.  They even made scripture memory fun for the kids.
They continued teaching about Jesus and helping to explain the gospel, while having a lot of fun as well.  The kids all got to make crowns out of paper plates.  In Cambodia children study from year 1 until year 12 and never have a chance to make crafts, color pictures and cut up papers like they did today.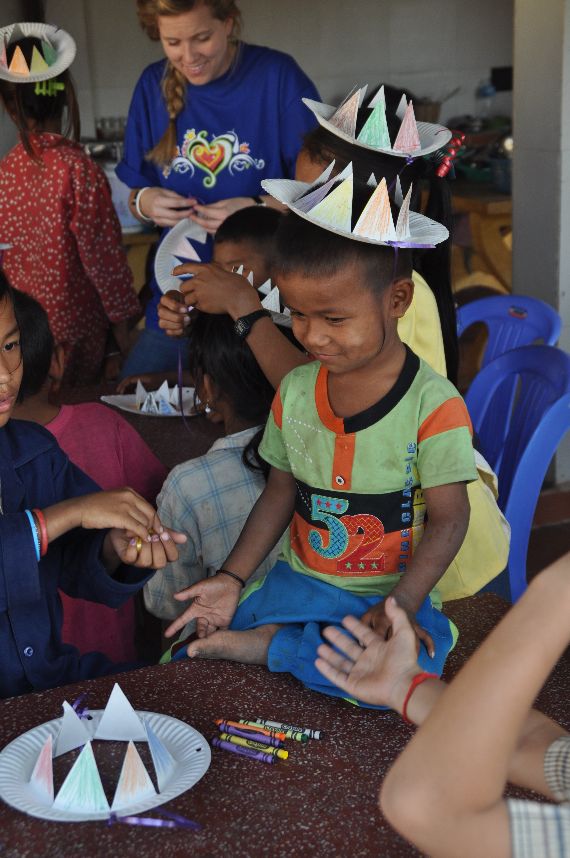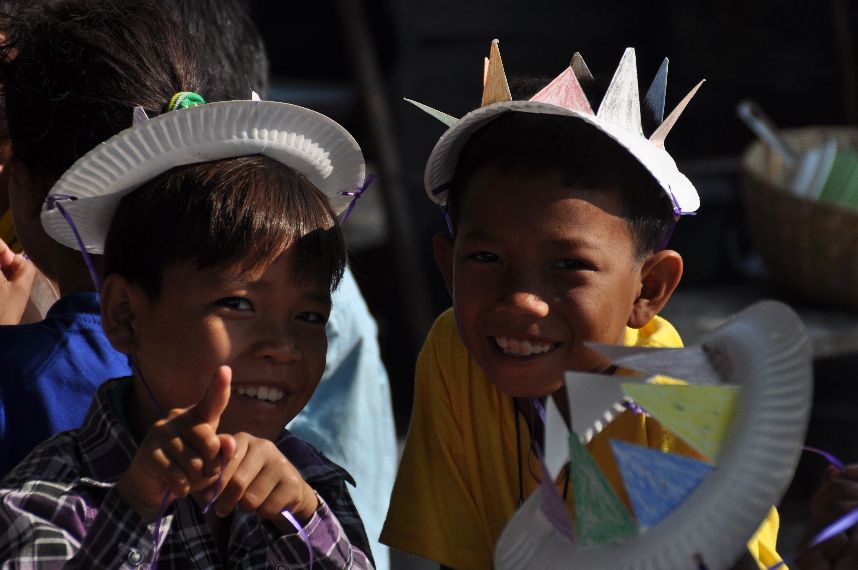 At the end of the day it was amazing to see the kids leave the center and go home.  One of the team members said, "It is like the start of the New York Marathon" to see these normally quiet dusty roads filled with the laughter and skipping feet.
The great thing about the children coming to the village is that in that time we become closer with hundreds of more families in the community.  My wife spent the morning talking with many mothers in who came to watch their children.  In that time, several accepted Christ, one lady who wanted to have an abortion decided to keep her child, and several abandoned children were pointed out to us.  In the coming days we will interview them and search their stories to see about giving them a permanent home.  One is even a nearly blind child.   It is during these times that our lives are most fulfilled serving our Lord Jesus.