The last day is always full of mixed feelings.  The team from Heights Church in Prescott, Arizona is getting ready to go home, but they have made some great new friends.  The final day the kids are much better with all the games and songs.
The lessons were equally creative with clear presentation of the gospel and even puppets to help the kids remember memory verses.
During the day, unfortunately our well pump broke down so I had to spend the day working on a pump, but I did notice one of the most interesting haircuts with one of the kids.
At the end of the day, the hard thing is to say goodbye to new friends.  For the children at the Imparting Smiles Children Centers and hundreds of other kids in Poipet it was goodbye  to new friends from a place called Arizona which they can only imagine.   For our friends from Arizona they now have a vivid picture of life in Poipet and hearts full of the smiles of children there.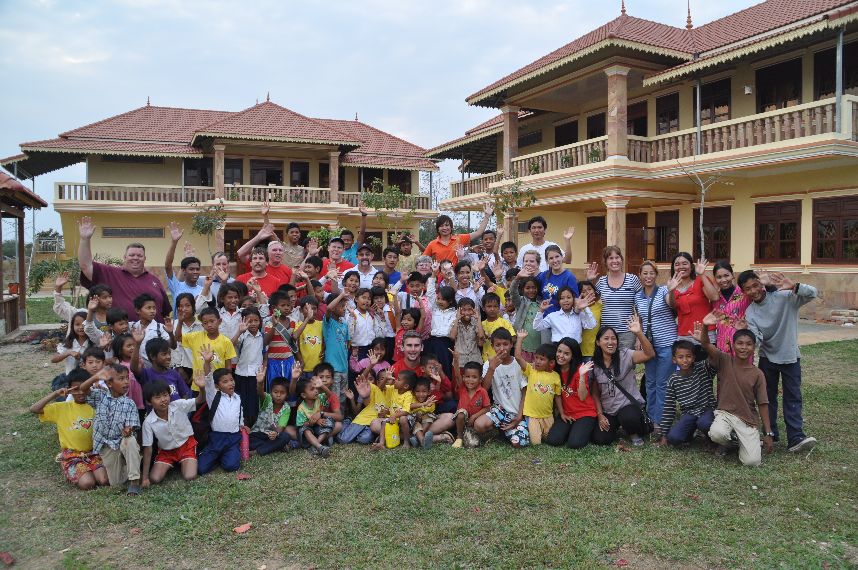 Thank you so much for coming Heights Church!!