Last month we have a short visit from some students from Patricia King's XP Ministries.  We were told we would 49 people for 6 hours only and we could use them to do anything we wanted at our children's center. The wheels started turning.  Well, 49 people can't teach English.  49 people can't really play games because there are way too many leaders!  49 people can't teach the Bible, because 48 don't want to listen. . . they do that every Sunday anyway!
Then I had an idea.  Build a sidewalk.  I have been wanting to do it for some time.  Pouring concrete is easy, but preparing the sidewalk is tough work.  It requires digging and laying stone.  It is a lasting benefit to the center and the community. It is a perfect task for 49 greenhorns.
We also had them put in a see-saw at a local school.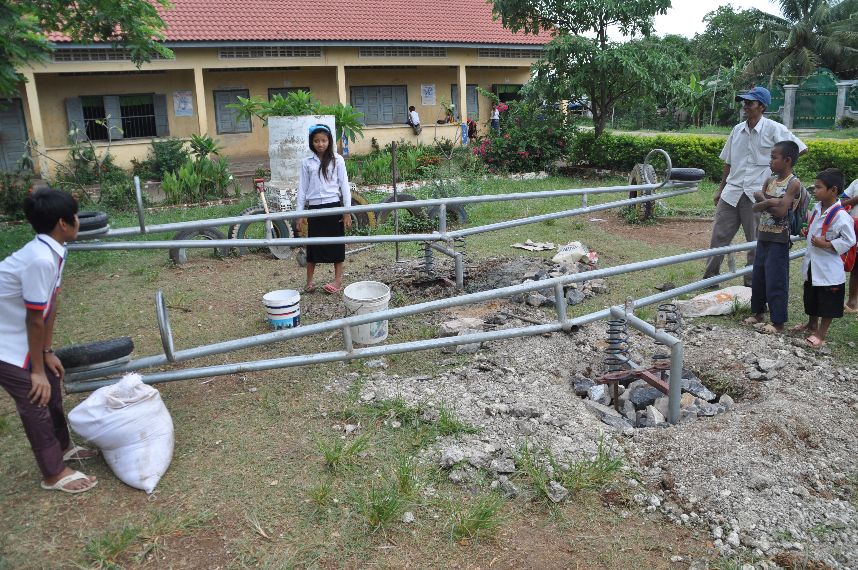 They worked as hard as they could.  Many of the team got blisters and they sweat like crazy.  Their Cambodian team and translators kept them supplied with water as they worked.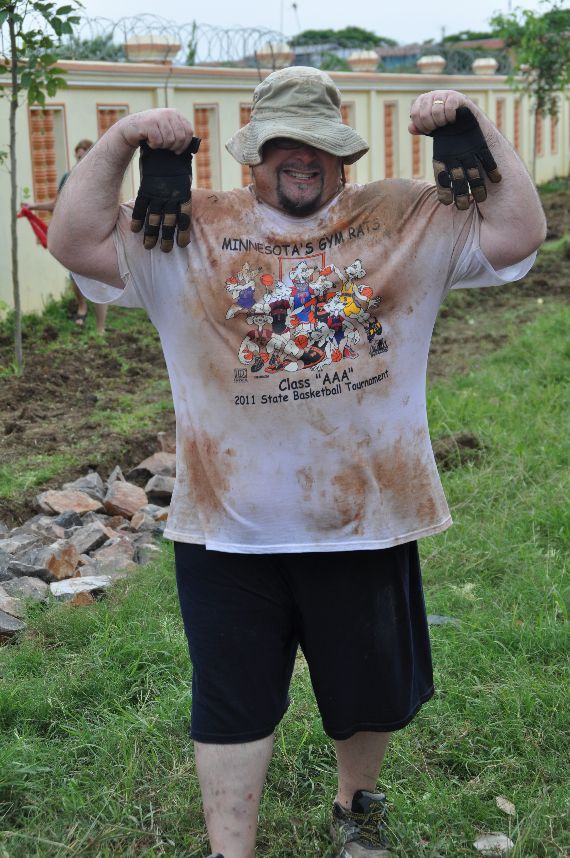 They got a late start, so by noon they had only worked about 3 hours, but about 80 meters of sidewalk was taking shape.   See, I figured that since I only had them for 6 hours, I wasn't going to waste anytime on lunch.  However, somewhere around lunch time they figured that out and decided to throw in the towel.  Do you remember the commercials about the US Navy which said, "It's not a job, it's an adventure".  Can you imagine a guy peeling potatoes or digging a sidewalk?  It's an adventure!   (Next time if you give me 3 days, or a week, then I'll feed you!)
Thanks for the help! Come again!  You were some intense volunteers!