I met an interesting southern gentleman today who had the game warden's phone number programmed into his phone.  That is may not be so odd, but he told me the reason why he keeps the number is so he can get a tag to pick up road kill! He said there are some 40,000 deer killed every year on the South Carolina highways.  He was sad for all that venison going to waste.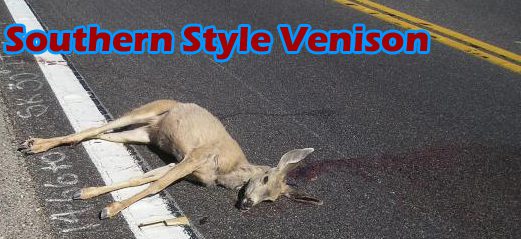 Then I tried to inform him politely that I was not raised in that tradition (of picking up road kill).  I am from Iowa.  Grain fed, solid stock and civilized.  Well, then he told me that he was recently up visiting an Iowan pastor and he spotted a road-kill deer.  He called 911 to get the dispatchers permission to take the dead carcass to the pastors house to cook, but he was upset they turned him down.  (Ok, just a note.  I am pretty sure that he shouldn't be using 911, the emergency line, to seek permission to eat road-kill.  Secondly, I am thinking this pastor was not Iowan, but probably a southern immigrant from Missouri.) Oh, but that is not even the end of the story.  He then pulled out his "pocket knife" (which I am pretty certain was either a switch blade or a bowie knife) and split the back of the deer open and cut out some meat, leaving the carcass behind on the highway.
No, my day was not over. That evening we had a nice sit down dinner.  Steak was on the menu.  It wasn't Iowan beef, but it was good.  They guy next to me though, also another southern gentleman, pulled out a fairly large knife from his back pocket and used it to cut his meat. Why the restaurants knife was not good enough for him, I didn't even dare to ask.
At this point, I am thinking that the whole "southern gentlemen" title is just propaganda.  I believe a more "colorful" title is appropriate: red neck!