Last week I was visiting a Christian recording studio looking for Cambodian traditional music.  They were more than happy to provide me with the latest traditional worship music.  During my conversation with the Cambodian studio operator I mentioned to him that I enjoy Cambodian traditional music, but I hardly ever hear it because all the young musicians apparently like to sing Australian "Hillsong" worship music and seem to have little interest in Cambodian culture.
The studio operator then said to me, "Why doesn't 'Hillsong' copy Cambodian music?"
I chuckled.  Then I thought about it.  "Well", I answered, "Australians don't know anything about Cambodian music.  'Hillsong' wouldn't appeal to the Australians."
"Right", he replied.  "They write the songs which appeal to their culture in Australia.  So, Cambodian's need to write music according to our culture." He continued by saying, "I don't like the Western songs they sing in churches, so in my church (he was a worship leader) we only sing Cambodian songs."
Now I was the one with many degrees in cross-cultural studies, but this young Cambodian leader made a good point.  In fact, during one of my trainings I conducted an experiment for the benefit of the church leaders.  I split them into two groups and told them to design two different worship services.
For one group I told them to design a service using only Western songs and Western musical instruments like they find in many churches (especially those a part of Western denominations).  For the other group I told them they would have no "traditional limits" but they could design any kind of service they wanted, but I wanted them to specifically highlight Cambodian culture in their worship and service.  After they finished their preparations, we all participated in the two worship service.
The first service was all in Khmer, but used translated songs and even a translated "hillsong" song or two.  We all sat in rows just like you would find in any Western style church.  The drums were center stage with guitars and a single worship leader.  The preacher wore a nice shirt and gave a long oration behind a large pulpit.  It could have been any small church in America, only the words were all Cambodian.
The second service was immediately unique. The leader had us remove all the chairs (80% of Cambodian households don't have furniture and so it is customary to sit on the floor in a large circle).  We all did so and the service began.  The worship time was wonderful.  They used a hand drum for music and a two string instrument called a "trow".   All the worship songs were Cambodian, with Cambodian music.  I noticed half way through the worship that nearly every person was crying.  Why? It was only a "test"; an experiment.   The worship spoke to their heart; their Cambodian hearts!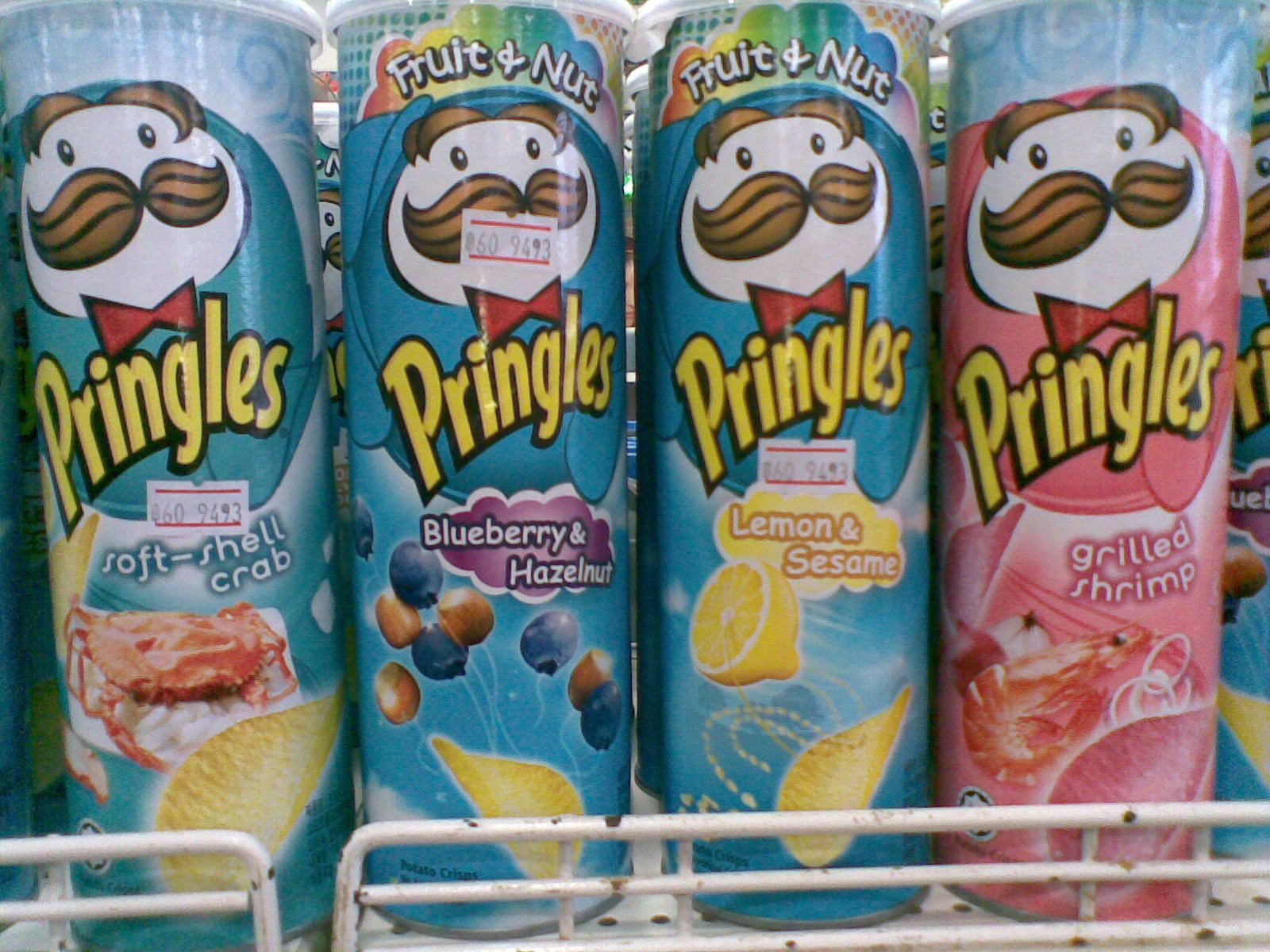 Today I went to a grocery store here in northern Cambodia. . . You may think I have jumped off subject.  I assure you, I have not.  In the store I went to buy some snacks and I saw some Pringles.  I love Pringles!  Good American Idaho potatoes!  Yummy.  However, when I looked for my favorite flavor I was surprised. I read, "Soft-Shelled Crab flavor"; "Lemon-Sesame;  "Blueberry and Hazelnut".   What a combination?  I almost thought it was a joke!  The last one was "Grilled Shrimp"!  If they were selling these flavors in America, Pringles would go bankrupt and Idaho potato farmers would protest, but this is Southeast Asia.  Pringles is making millions of dollars on these flavors!  Why?  Technically they call it "contextualization".  They adapt their product for the taste buds of the local people.  In Southeast Asia they salivate over soft-shelled crabs and contrasts in flavors like "Blueberry and Hazelnut".  In America they would vomit.
Seems like Pringles has learned the lesson of contextualization much faster than us Christians.   The message of Christ never changes, however, the presentation and expression of the Gospel needs to be adapted for our culture.  The Cambodians need to have the freedom to express themselves with their own music and to develop their own unique cultural expressions.  I know some will say, "no one is forcing them to copy 'Hillsong'" and they are of course correct, however, few missionaries and leaders that I know are encouraging their churches to develop unique cultural expressions.  I know churches who send their worship leaders to Australia to learn the Western music, yet never thought of sending their leaders to the "Royal College of Fine Arts" where they teach Cambodian culture, design and music.  We need more of the later!
Note: Pastor Mam Barnabas, a great leader and musician in the Christian church along with Transworld Radio have just developed two new albums using purely Cambodian music.  I highly recommend them for the Cambodian church.