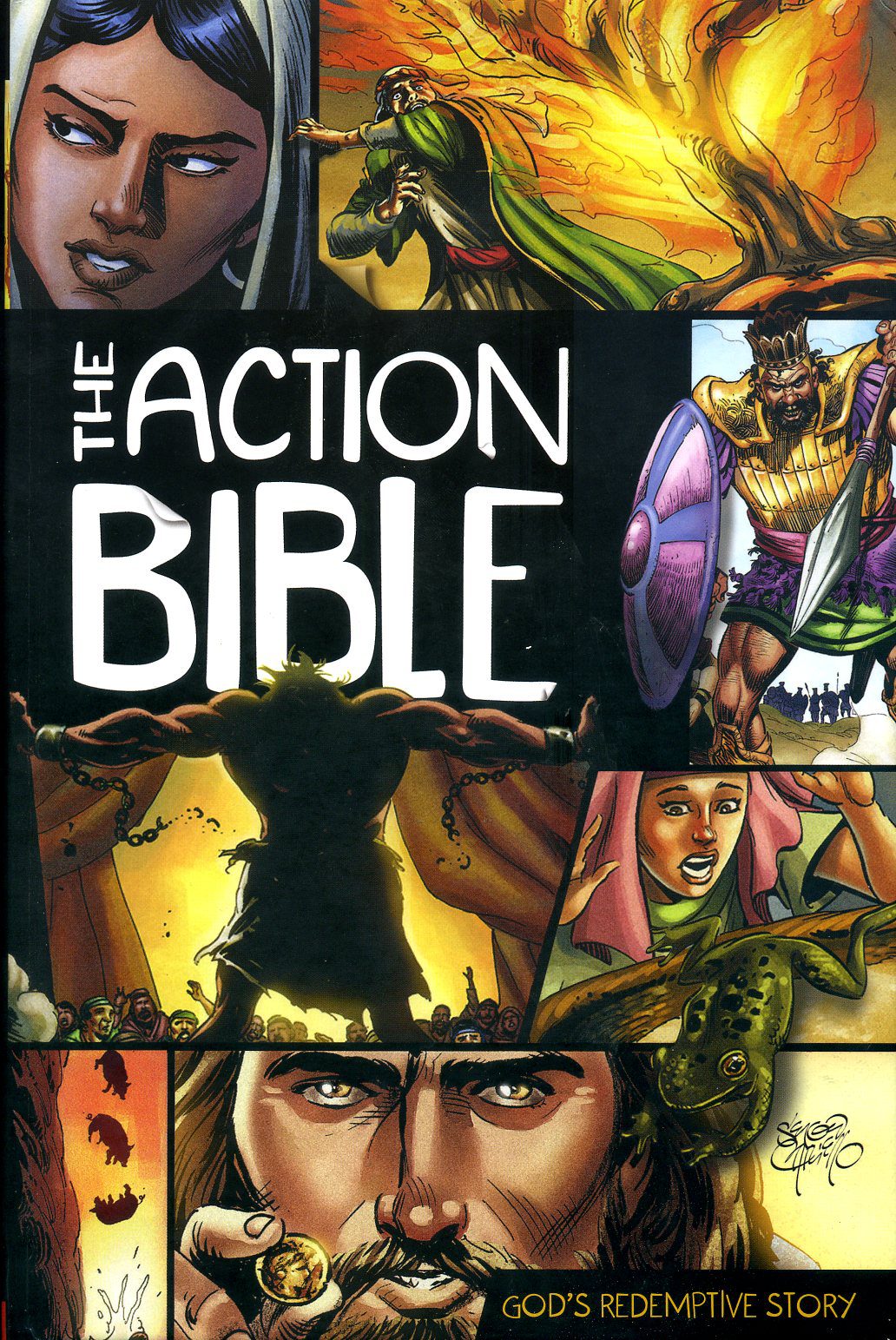 "The Action Bible" Illustrations by Sergio Cariello, Gen. Ed. Doug Mauss. David C. Cook: Colorado Springs, CO.  2010.
Review by Steve Hyde
Well, I obviously needed a break from a thick meaty book dealing with Educational Psychology with all the big words and such, so I went juvenile.  I was given "The Action Bible" because Words of Life Ministries (of which I am the director) is a large publisher in Cambodia of Christian materials.  Each year we publish hundreds of thousands of books for churches.
I read "The Action Bible" thinking if it would be good for my own kids.  As a parent I am always trying to find stimulating things for my children to read and they are just not ready for a "full Bible".  I like the Action Bible because it covers the stories of the Bible in a way that is appealing for kids.  Obviously, I wouldn't recommend it for theology, and it is also not exhaustive.  (Revelation is only two pages!)  I think it is a good way to get kids to know the main stories of the Bible through and great for my son.
I would highly recommend it for anyone with a 10-14 year old boy who loves comics.  The artist, Sergio Cariello, used to work with Marvel and DC Comics so it is a common American style comic.  The only thing I didn't like so much was that all the characters seem way to intense, and almost angry.  I think this is just the style of comics though.   I even had to chuckle a bit reading about Jesus on the cross, because he is very buff!   Obviously, laughter, is not what is needed there, but it was a bit funny the way he was drawn.  After all, it is a comic.
The Action Bible covers from Genesis all the way through Revelation and uses fairly simple language, but probably not simple enough for a 8-year-old.   I would recommend between 10 and 14 years old for this book.  If you are looking to stimulate a son to get him to read more of the Bible, this would be the way to go.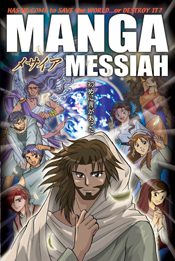 Note:  There is one more "comic" style Bible that I would highly recommend.  "Manga Messiah".  It is the Story of Jesus in Manga (Japanese Style) is excellent.  In the US, it is published by Tyndale.  I bought one for my son and he read it cover to cover multiple times.  They also have 4 other Manga books which cover the rest of the Bible.  You can find them on Amazon.com.   The ministry in Japan which produces it is called Next Manga.