No, you didn't get the wrong blog. I want to talk to you about the leader I met named Sheik Mohammed.  In case you didn't know, "Sheik" is a trained Muslim religious leader who leaves his family.  A "Sheik" is a kind of a missionary Muslim preacher.  For reasons soon to be obvious I will keep the identity of Sheik Mohammed (though this is his real name) hidden and portrait obscured.  I met Sheik Mohammed in Western Ethiopia and he is from a large tribe which is described as "Muslim to the core".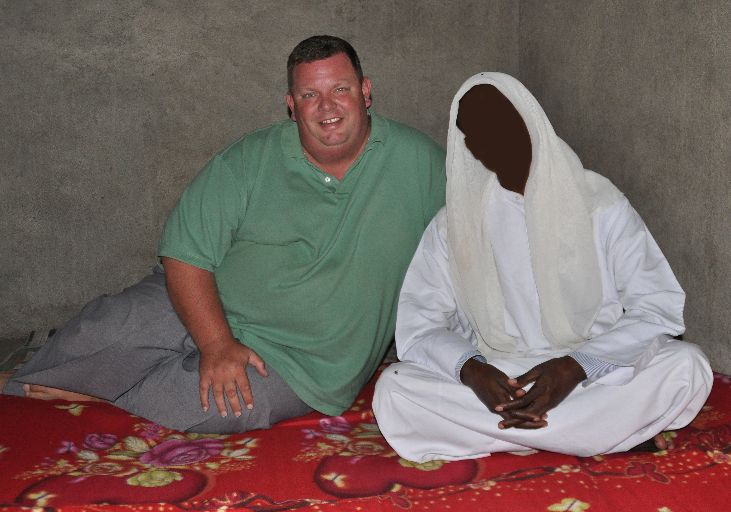 I was led into a quite back room of a house to meet him.  Compared to most Christian homes I had been into the walls were pretty bare, and the only decorations were sayings written on the walls, but no pictures.  There were mats and small stools in the room.  The Christian leaders I was with ushered me into the room quickly.  At the end of the room sat Sheik Mohammed. He sat on the floor.  He was dressed in all white and wore a white cloth over his head.  I gazed at him and his stare looked a little menacing.
I immediately wondered why my Christian friends had brought me to see Sheik Mohammed.  He reached out his hand to welcome me.  I shook his hand and sat close to him.  Then, through a translator, he told me an amazing story:
Sheik Mohammed was from a large family of Muslims.  As the oldest son he was given the most honorable name of "Mohammed". They have been Muslims for generations and it was an honor for his family that Mohammed wanted to be educated in Quran school.  Quite literally, in Quran school all they study is the Islamic Quran and Arabic, as the Quran is written in Arabic.  For all of his schooling he attended the Quran school, not a regular school.  He had never met a Christian, but he was taught to hate them.  He even wanted to kill them.
One night he had a dream.  It was a vivid dream. In that dream he saw a man standing before him with two books in his hands.  One hand had the Quran and the other hand the Christian Bible.  Seeing the Bible he struck the Bible to the ground in anger.  Then he woke up.
The next night he had the same dream.  The man in the dream spoke to him and said, "With these two books you will lead people."  He was confused.  He knew, however, this dream was from God. How could he ever read the Bible, it was a corrupted infidel book according to what he had been taught.  The next day, however, he met a Christian.  He remembered the dream and then asked to read a Bible for the first time.
When he read the Bible, he knew that Jesus was the true God and he committed his life to Christ.  The Christians were unsure about him, not the least, because his name was Sheik Mohammed!  However, he asked if someone would teach him the Bible and a Christian leader committed to teach him the Bible.  Sheik Mohammed still attends the Mosque each Friday, but now he has a new mission.  He is teaching people to find Jesus through the Quran (Jesus is called Isa in Arabic) and then he disciples them at his home and other locations.  Sheik Mohammed said that in his area there are now 26 Sheiks (religious teachers) who have now become followers of Isa and hundreds of people from Muslim backgrounds are also following Isa. Some have chosen to "reveal" their new identity as followers of Christ, but others have not because of potential threats to their lives.
Though I could not speak Sheik Mohammed's language I tried to express how happy I was to meet him.  We talked for sometime regarding expressing his new Christian faith in an Islamicised culture.  I learned many new things from him during that time.  The most important thing learned though was the bond of love that we had. Both of us are followers of Isa. Both of us are Sheik's.
I was very pleased my friends took me to meet Sheik Mohammed.  It is not every day you meet a Sheik who is a follower of Isa, much less dozens of them.  I was so encouraged to meet him.