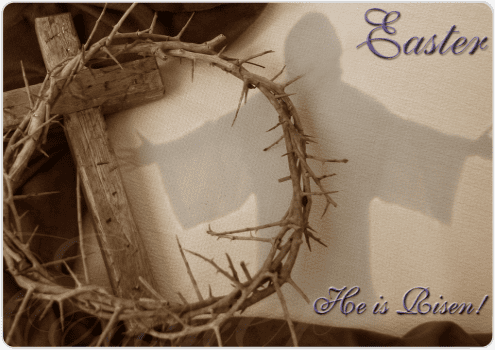 On Easter 1999, my wife on I were on our honeymoon which led us to Israel.  It was a time in our lives which we will never forget because the Bible came alive to us walking where Jesus walked.  One of the most powerful things for us was the "Via Dolorosa" or the Way of Sorrows.  We concluded the walk by celebrating communion at the tomb of Jesus.  Having grown up in the predominately catholic country of the Philippines I was exposed to multiple scenes or paths of the "stations of the cross"  which depicts the suffering of Jesus on his way to crucifixion.  These depictions, often a posting along trails, help believers remember the suffering of Christ.  In fact the Bible never tells us anything about Christmas, which is such a big deal in many churches, however, we are told multiple times to remember the suffering of Jesus and what he did dying on the cross.  It was a journey which Jesus walked knowing it was difficult and would be costly.  It seems in everything significant spiritually, there is a journey which is required.  The Via Dolorosa was the journey that Jesus took to his death.  A death which he walked to so that we may live.  A death which opened up salvation from sins for us.
The journey which Jesus took to the cross included: (Sometimes I just read through the story of Jesus' crucifixion slowly and contemplate the suffering of Jesus in Luke chapters 22-24.)
Jesus is condemned to death

Jesus carries his cross

Jesus falls down

Jesus meets his mother

Simon helps Jesus to carry the cross

Jesus' clothes are taken away

Crucifixion: Jesus is nailed to the cross

Jesus dies on the cross

Jesus is taken down from the cross

Jesus is laid in the tomb

Jesus is resurrected
Because Jesus took this journey, we don't have to die for our sins.  Jesus could have used his divine power to avoid the cross, but it was his love for us that kept him on the cross.  Humility and love characterize the sacrifice of Jesus. This should be the life that we, as followers of Jesus, strive for as well.  Be humble.  Love others.
"I consider everything a loss compared to the surpassing greatness of knowing Christ Jesus my Lord, for whose sake I have lost all things. I consider them rubbish, that I may gain Christ and be found in him." (Philippians 3:8-9)