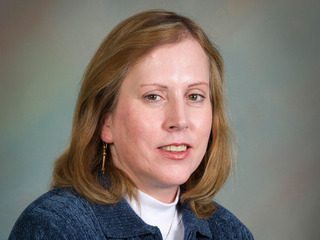 Last night after a special evening service I came home about midnight and checked my e-mails before I slept.  In my inbox was an e-mail telling me about a missionary who was killed.  IMB (Southern Baptist) missionary Cheryll Harvey's body was found murdered. Cheryll was sent out from Texas as a missionary as a young single woman.  She was 55 years old, still singularly focused on Jesus' calling. Cheryll is the 9th Southern Baptist missionary to be martyred while serving Jesus since 9/11.   The others were martyred in Yemen, Mindanao (southern Philippines) and Iraq.  Cheryll was a missionary to Jordan for more than twenty years; A land which she grew to love as her home. Recently, she even told her friends that she wanted to retire in Jordan and not return to the land of her birth (Texas, USA).
I never knew Cheryll, but when I heard the news I cried.  I cried because I felt the pain of those who are having to say goodbye to their friend.  Today, her brothers and their families are hurting at the loss of their sister.  Her church in America is crying. Some are probably wishing they had made an effort to connect with her on rare, short visits to her home.  Most of all her friends in Jordan are weeping. They lost a friend and they lost the symbol of Jesus in their lives.  Cheryll loved Jordan and loved the Arab people.
Satan is sneering, thinking he has gained a victory in killing this Saint.  Satan thinks that the love which flowed from her can be extinguished.  Satan is a fool; The love that flows from Cheryll comes directly from our Lord Jesus Christ. It can never be extinguished.
America is a country which honors our military and political heroes at great lengths. Soldiers in uniform are honored at all times, whether they were wounded in battle or just taking some R&R away from the battle field. Our military cemeteries are vast and some of the most beautiful monuments in our country.  They are not silent graveyards, but places of constant vigil and reverence.  Daily our hero's graves are honored.  Sadly, this is not true of the church.  As citizens of heaven, when a soldier on the front lines of the Great Commission falls, few will hear of sound of mourning.  Of 50,000 Southern Baptist churches of whom Cheryll represented on earth, only a handful will even mention her name in passing. The graves of thousands of martyrs are scattered throughout isolated and unkept graveyards across the world. It is as if Satan has won.
Brothers and sisters in Christ, today one of ours has fallen.  Cheryll was neither Texan, American nor Southern Baptist, but she was a citizen of heaven.  She was our sister.  When servants of God die a natural death, Jesus receives them before his throne in heaven.  When a servant of God is martyred, Jesus welcomes them in heaven standing before his throne in honor. Brothers and sisters, we have been guilty of not honoring our fallen martyrs.  In that lack of honor Satan has victory.
Today, brother and sisters, stand in honor.  Lower the flags of your churches to half-mast in honor of Cheryll and our Lord Jesus.  Speak of her in your services.  Most of all, give a call to Christians: "Who will replace the fallen martyrs?" Who will go to Jordan to replace Cheryll? Who will go into the Arab world?  Who will go to Satan's fortress and take the love of Jesus to those who hate him?  Satan thinks he has won.  Lord Jesus send a thousand more to replace her.  Send me.